Ah the bittersweet last day of Madrid. I felt like I just got here! We tried to get some sleep but definitely didn't get a full night. It was a Holiday, Father's Day, and Spain apparently gets that day off!
Our first plan was to photograph/film near the Crystal Palace in Retiro park. We had been to the park twice before but never when the Crystal Palace was open or had good lightning. It's right in the middle of Retiro, which by the way is very large! We spent time time walking around and I filmed a bit of the people. Because of the Holiday there were tons of people which was actually great for filming.
By the time we left we were both very hungry. Our only other plan was to film some specific shots of Rebecca entering/exiting stores for a specific shot idea. We went to a vegetarian place and it was delicious. I got Lasagna and a really tasty smoothie.
We headed to a famous chocolatier called San Gines. Rebecca got some water while I filmed a man playing some guitar. There was also a man just singing at his table and it was a picture perfect look into what Madrid has been. We were in a small ally sitting at a table listening to this man sing. He wasn't someone walking around and asking for donations though. He was just a guy at a table with his friends, singing to them. The best description to how it sounded is the scene in Lady and the Tramp where they are eating together.
Also right as we were leaving there was an old woman bringing groceries home from the market and she lived literally right where we were sitting. I got up to help her get her things into the elevator. This is the perfect time to bring something up that I constantly noticed. The elderly in the city are very active. They filled the buses, always well dressed, and genuinely just living their everyday lives. I'm not sure if it's because the main way to get around was the bus/walking or that they are generally more active. I mean this women I was helping up the stairs could barely make it up them and she was toting around a heavy amount of groceries. It really caused this sense of humanity while even doing mundane things like traveling.
Once leaving we headed to one of the famous markets that we had already been to but wanted to grab an entering and exiting shot for a montage scene. We walked around for a bit. Browsed some shopping areas while I grabbed some more footage. We had dinner reservations at 8:30 for a celebratory trip! So we headed home to freshen up and change.
Our reservations were for a 2 star Michelin restaraunt in Madrid named Bibo Dani Garcia. I've never been to a Michelin star restaraunt and this one was pleasantly affordable, so why not? 
The menu was setup in such a way that you order 5-6 things at once and it's brought out to you as it's ready. I couldn't tell you what exactly we ordered but I can say it was absolutely delicious. Highly recommended if you are in Madrid and want to experience a nice meal that doesn't break the wallet.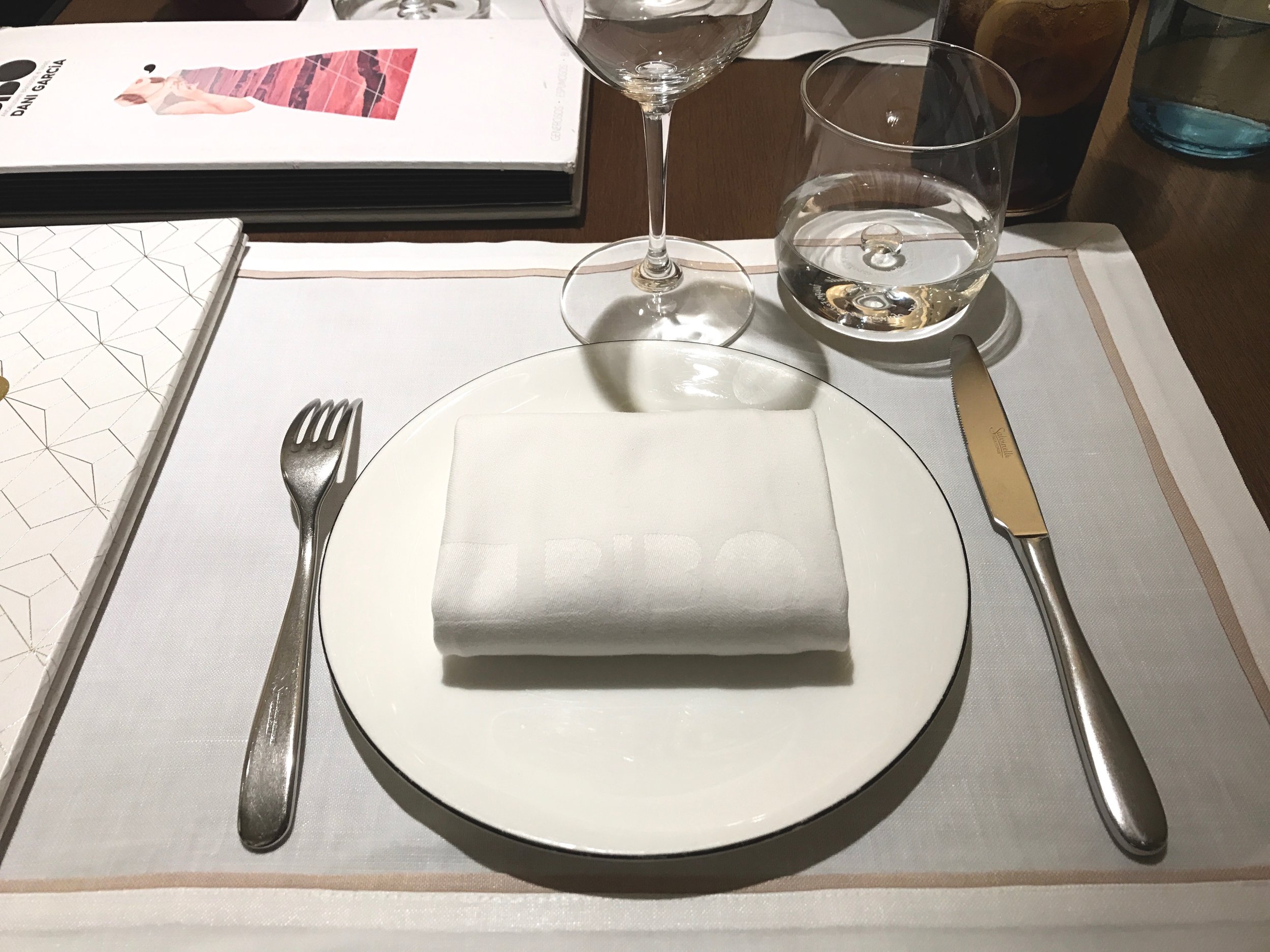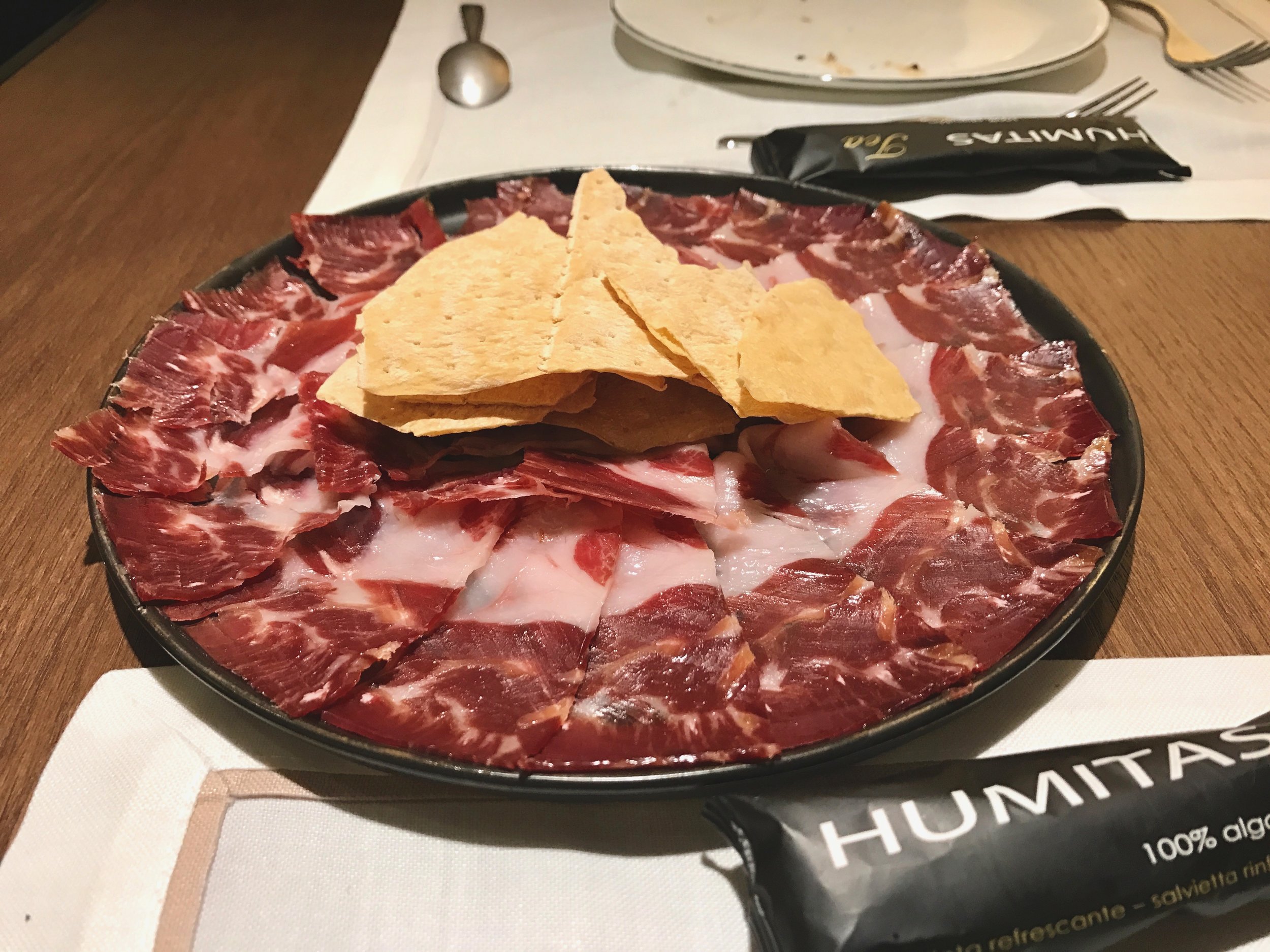 After stuffing ourselves with a lot of raw meat we got back on the bus and headed home. I was pretty exhausted after two straight days of little sleep and I still needed to pack. Its a lot to manage so much equipment and peripherals without forgetting anything.
I hope you've enjoyed the travel blog so far. I hope to adapt and get better at it as time goes on. I plan to do a quick wrap up post to follow this one, and more photography related posts in the future. Let me know what you think and thanks for following along!